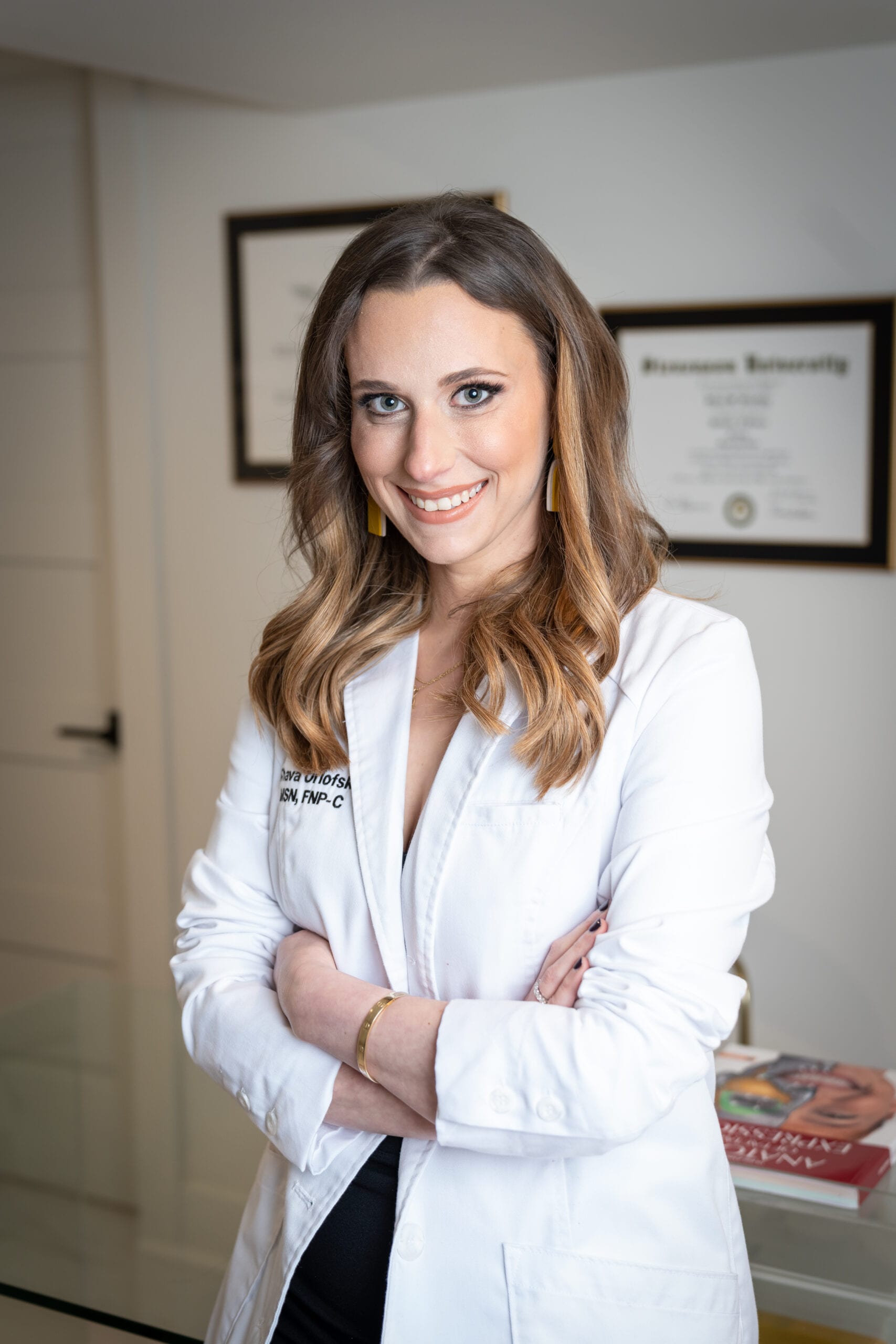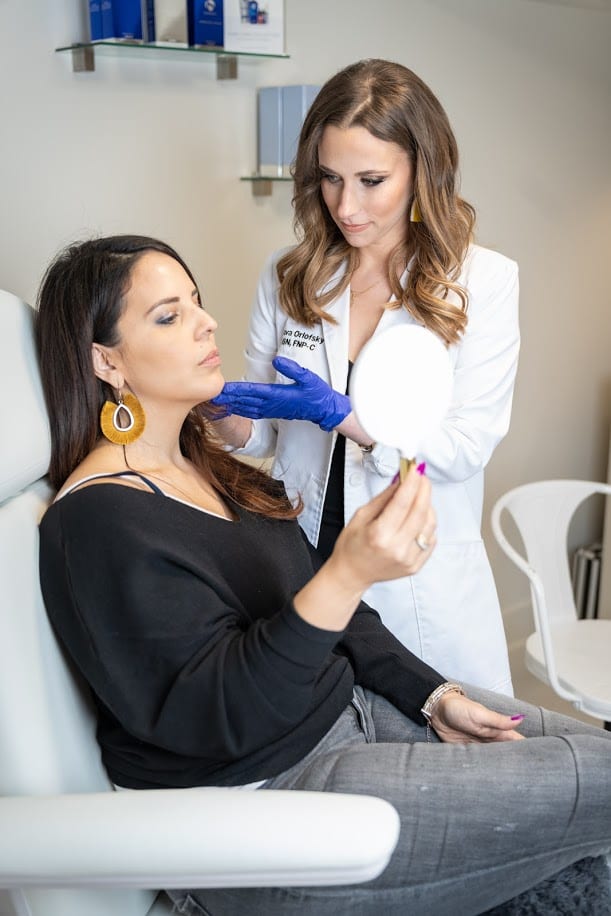 Real Patients, Real Results.
FOLLOW US ON INSTAGRAM AND FACEBOOK FOR REAL LIFE PATIENT BEFORE AND AFTERS, SKIN CARE TIPS, AND MORE!
About Chavi
CHAVI ORLOFSKY, MSN, FNP-C
@beBoldaesthetics  #beBoldaesthetics
Chavi graduated from Georgetown University and has spent years learning and growing in aesthetic medicine.  She is defined by her work as a true artist – exceeding her clients' expectations with an honest, natural approach to her services. Chavi is also defined by her amazing family – her hubby of 10 years and her two beautiful children. Like you, she wears dozens of hats each day. She understands the stress of a busy household, the therapy that comes from an evening glass of wine and downloading with a girlfriend, and the perfection that comes from a meal deemed "spicy" enough.
WHY we're different
My Approach to Aesthetics
Chavi's client-centered approach prioritizes relationships, communication, and attention to detail. You're not a number. You're a part of our beBold family from the minute you step through the door. Placing the highest priority on her clients' overall experience and satisfaction, her skill, inviting nature and passion for aesthetic medicine are well regarded within the industry. Lively and nurturing, Chavi seeks to know each client, understand their needs, and provide a personalized experience with clear expectations.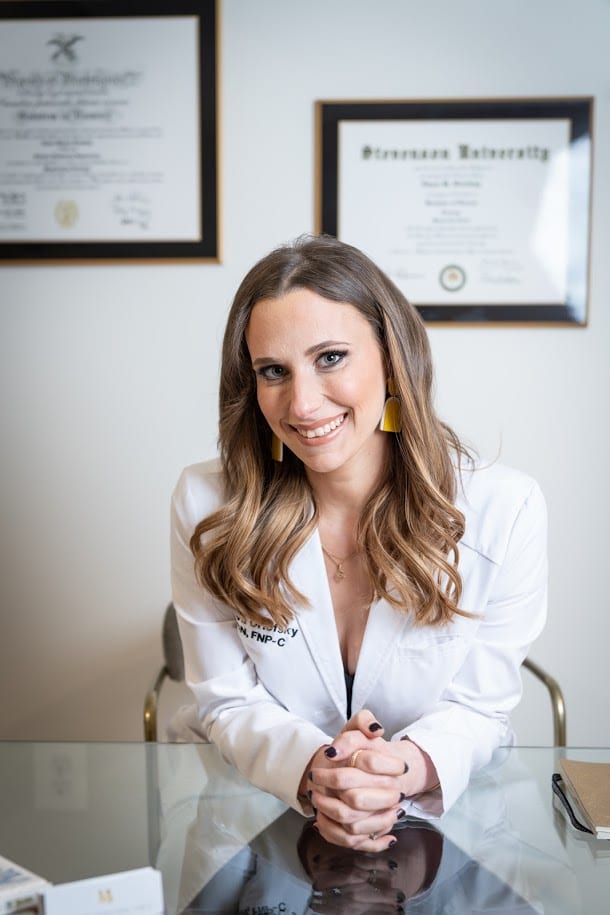 our team
Meet Sara
sara hatfield, fmchc
Sara is a Functional Medicine Certified Health Coach and the friendly face that you'll meet when you breeze through our beBold Aesthetics door.
Sara's background is built on a foundation of wellness. She carries a degree in psychology, certificates in massage therapy, and has spent years as a personal trainer.
When she is not managing the day-to-day of the beBold Aesthetics office or working with her clients to create optimal health and wellness plans, she can be found enjoying time with her husband, three sons, three dogs and chickens!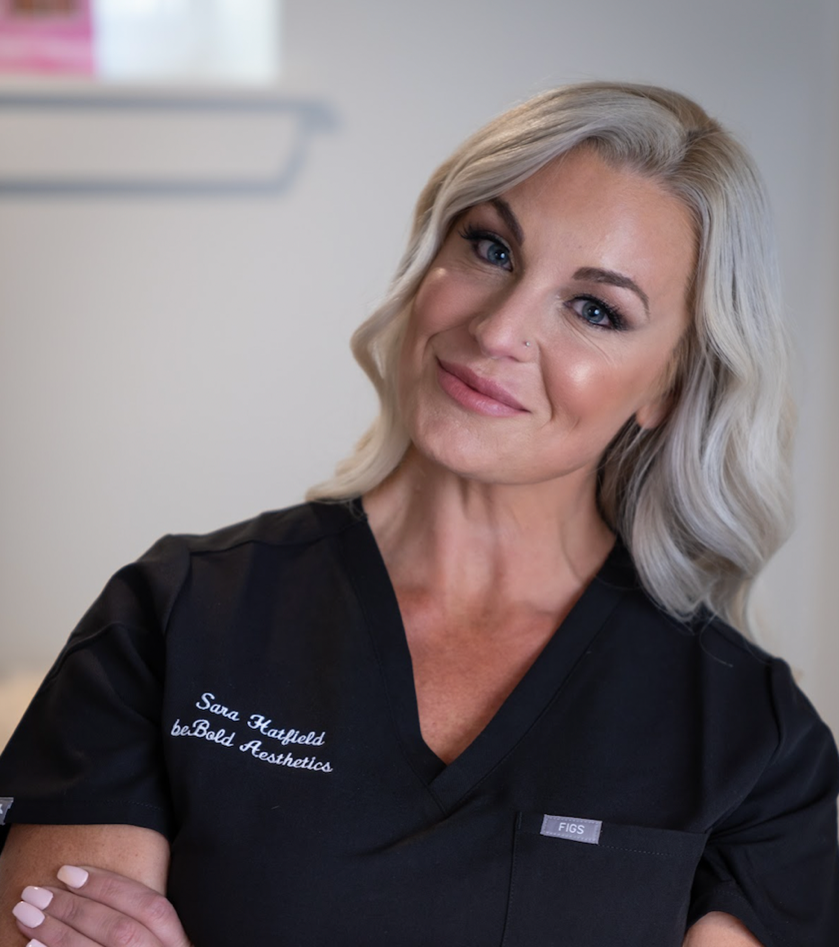 "Chavi is one of the most professional people I've met in the injector world. She takes her time in her consults, she gives you options, and doesn't force anything on you. Her suggestions are always fantastic and she treats you like a QUEEN. It would be impossible to go anywhere else at this point. Her honesty has made me a forever patient of hers."
"Ok, so I am officially obsessed. I had gotten Botox in the past but this experience was much different. Not only is Chavi professional but she is loving and caring and genuinely wants to make sure you are happy. She takes customer experience to a whole new level. From the exclusive feel of her practice to the follow up calls to see how I am, beBold Aesthetics is a 10/10."